Co-op announces biggest change to funerals in over 120 years: Resomation to be available in UK 
Co-op announces plans to explore sustainable funeral choices by pioneering a new option in the UK: Resomation©  
YouGov research highlights that almost a third (29%) of UK consumers would choose alternative committal methods, in particular Resomation if available 
Currently burial (20%) and gas cremation (80%) are the main UK options, whilst Resomation – or water cremation – grows in popularity in some US states 
In a move that is set to revolutionise the way we say goodbye to loved ones, the UK's leading funeral provider, Co-op Funeralcare, is set to pioneer the introduction of Resomation in the UK later this year. It will mark a major shift in UK funerals for more than 120 years, as the first alternative to burial or cremation since the introduction of the Cremation Act of 1902.
Resomation, sometimes known as Alkaline Hydrolysis or Water Cremation, speeds up the natural process associated with burial. The deceased is enclosed in a biodegradable pouch and placed in a container filled with pressurised water and a small amount of potassium hydroxide. Each cycle takes approximately four hours. At the end of the cycle, the soft bones which are left are dried, then reduced to a white powder, similar to ash. The remains are then returned to relatives in a sustainable urn.
Research conducted by You Gov on behalf of the Co-op has highlighted that alternative methods, such as Resomation, have potential to be a preferred choice for UK funerals
Whilst 89% of UK adults hadn't heard of the term 'Resomation', once explained, just under a third (29%) said they would consider choosing Resomation for their own funeral if it was available. Furthermore 17% of UK adults who have arranged a funeral in the last 5 years said they would have considered Resomation for their loved one's funeral had it been an option at the time.
Resomation – taken from the Greek word meaning return of the human body – is already available to the general public in nearly 30 states in America. It is also permitted in Canada, South Africa and could also be made available in Ireland this year. Following his death at the end of 2021, the late anti-apartheid campaigner Archbishop Desmond Tutu chose the process for his funeral arrangements.
The Co-op, which arranges over 93,000 funerals every year says that with 80% of families now opting for cremation for their loved one believes it is time that alternative committal methods such as Resomation are looked at as a mainstream option for UK funerals. Government have been updated on plans to make Resomation available and questions on new methods were also raised at the Synod of Church of England earlier this year.
As part of its wider commitment to co-operating for a fairer world, the Co-op says there is a need for all industries, including the Funeral Sector to address the climate crisis. With much of the research having been undertaken overseas to date, there is a strong evidence base to suggest that Resomation may be a more sustainable option than Gas Cremation. This is something which the Co-op and providers of Resomation will be working in conjunction with sustainability experts and academia to further validate and understand through an initial pilot.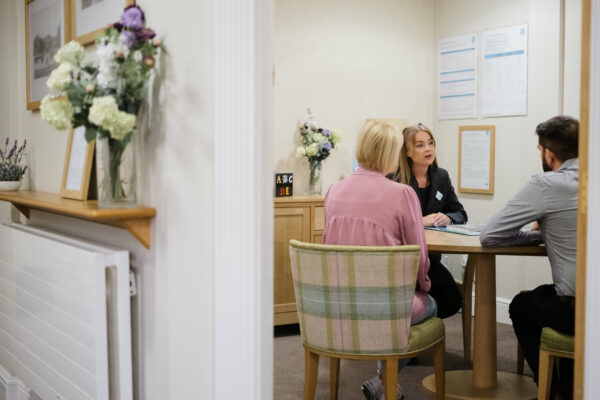 Gill Stewart, MD of Co-op Funeralcare said: 
"Our priority is to help families create a funeral that is personal every step of the way, and as the leading provider of funerals in the UK introducing innovative and sustainable options for our clients is an absolute priority.
"Up until now choice has been limited to burial or cremation. We've seen from the rapid uptake of newer funeral options such as direct cremation, that when choice in the funeral market is broadened, this is only a positive thing both for the bereaved and for those planning ahead for their own farewell."
Julian Atkinson, Director of Resomation service Kindly Earth said: 
"For decades there have been just two main choices when it comes to their end-of-life arrangements: burial and cremation. By starting to make Resomation available in the UK, Co-op will be providing people with another option for how they leave this world because this natural process uses water, not fire, making it gentler on the body and kinder on the environment.
"Throughout the thirty years I have been involved in the funeral industry, I have always been passionate about people having access to more sustainable end of life arrangements, and we are encouraged to see that many members of the public are conscious of reducing the carbon footprint, even after death."
Anthropologist, theologian and expert in death rites, cremation and woodland burial, Professor Douglas Davies from the Department of Theology and Religion, Durham University, said:
"The UK has a history of innovation when it comes to compassionately, practically and hygienically managing the disposal of bodies after death. Cremation grew in popularity throughout the 20th century and overtook burial in the 1960s as the preferred method of disposal for people. The rise in ecological and sustainability concerns over the past decade combined with a desire to be part of nature or laid to rest in a natural setting, means more people are considering the environmental impact of their body once they die.
"The reduced carbon footprint that may come with Resomation compared with other forms of body disposal, means it will no doubt be of interest to many people as the practise is increasingly made available in the UK. We have seen interest in water-based disposal build in many countries, with Archbishop Desmond Tutu being the most high-profile person to recently use this method."